Details

Published on Wednesday, 16 March 2016 16:51
Pi Day Celebrations 2016
14 March was Pi Day - since some people write that date as 3.14 - and a number of our Members took that occasion again to celebrate that fascinating number as well as Albert Einstein's birthday, which happens to fall on the same day.
Some of Petrosains' many activities involved cookies:
  
Seems like everyone is getting the hands-on experience! How are the cookies going to turn out? @ASPAC2012 #piday pic.twitter.com/UHoOl3WF75

— Petrosains (@petrosains) March 14, 2016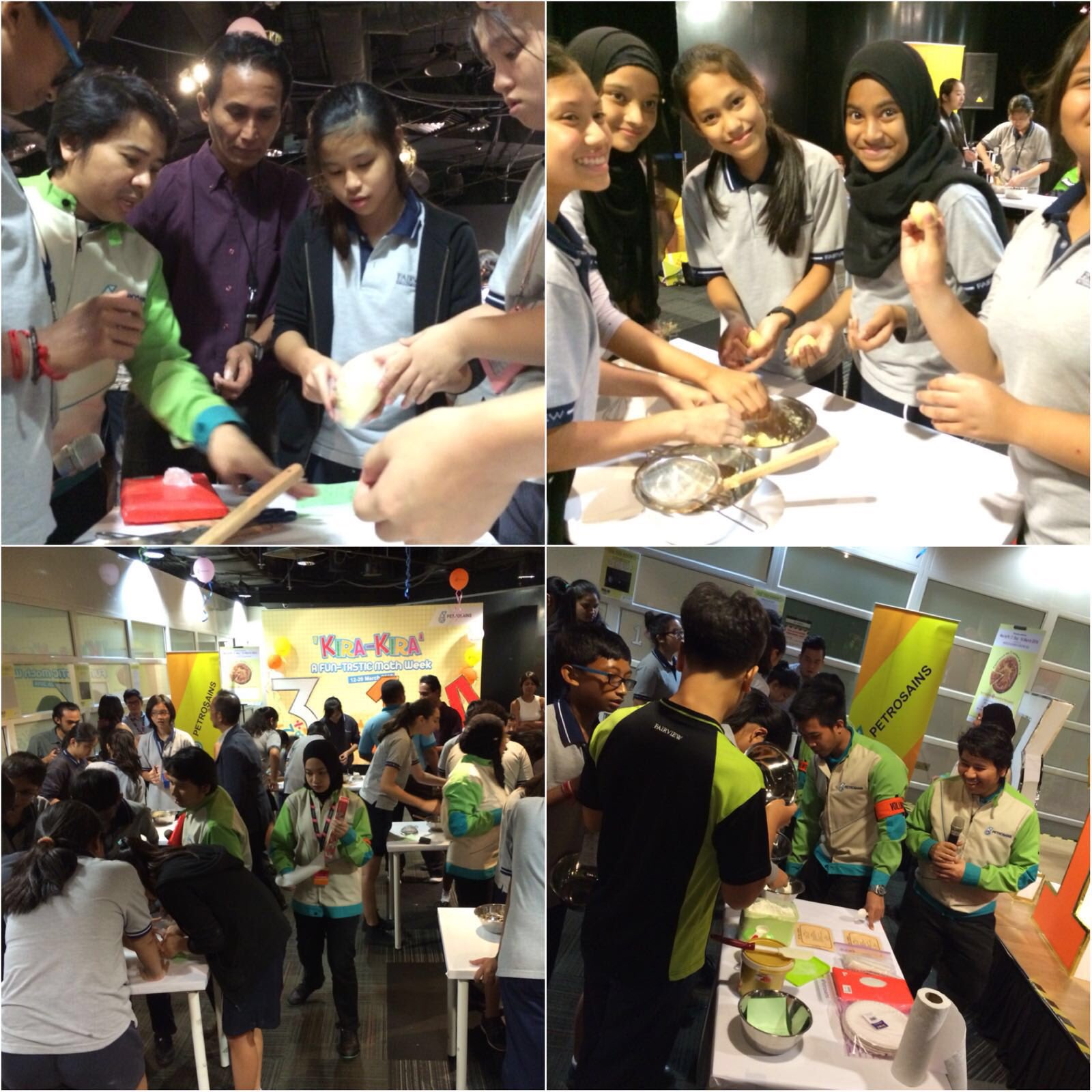 The Mind Museum had a Pi-ku competition: 
  
How do you celebrate Pi-Day? Here at the museum, we write a Pi-ku. Tweet yours and tag #PiDay #TheMindMuseum. pic.twitter.com/s6YsKSQlG2

— themindmuseum (@themindmuseum) March 14, 2016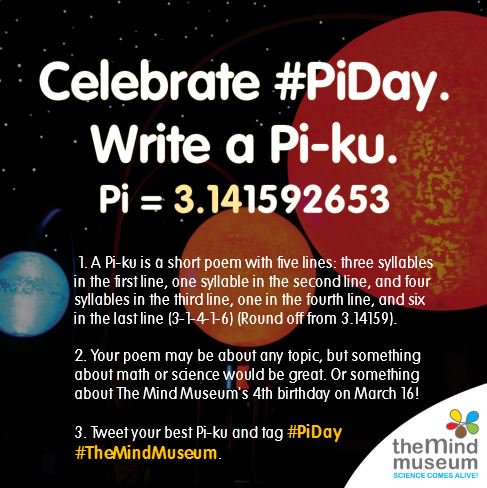 And the Science Centre Singapore had a Pi March and much more: 
  
Hope you had a happy Pi Day too!
Details

Published on Friday, 29 January 2016 14:29
Message from the ASPAC President
Dear Members and Friends of ASPAC
Greetings from the ASPAC Executive Council 2016-2017!
On behalf of all Executive Council Members, I thank everyone for your continual support and partnership in our collective efforts to promote Science, Technology, Engineering and Mathematics (STEM) locally in our respective community, as well as globally as part of the larger cooperation.
Through the Council election and also co-option process, we have a full EXCO with representations from across Asia Pacific. The EXCO constitutes the following volunteers:
President
TM LIM (Science Centre Singapore)
Vice President
Alan BRIEN (Scitech, Australia)
Treasurer
Andy GIGER (Science Centre Singapore)
Secretary
Nahoko ANDO (Miraikan, Japan)
General Councillors   
Geng TU (Miraikan, Japan)  
Saiful BAHAROM (Petrosains, Malaysia)  
Minjung KIM (National Science Musuem, Korea) 
Maria Isabel GARCIA (Mind Museum, Philippines) 
Wei SHU (China Science Technology Museum, China)
Aphiya Hathayatham (National Science Museum, Thailand)
Graham WALKER (Australian National University, Australia)
We specially want to thank CK YIP for continuing his service as ASPAC Executive Director to help our Network coordinate efforts, plan activities and discussion agenda.  Without his invaluable help we would just be a loose net with no proper networking in place!
We will continue the good leadership of past EXCO, working within our Constitutional Objectives to promote and encourage friendly collaboration, networking and innovative sharing of ideas, exhibits and programmes.  We will also link Members with global initiatives and other science centre networks where relevant and applicable.
Wishing everyone a successful 2016 and looking forward to our annual gathering at ASPAC2016 in CSTM, Beijing!
Yours sincerely,
TM
Details

Published on Thursday, 28 January 2016 18:05
(a message from the Bursa Sicence & Technology Center)
Turkish Airlines Bursa Science Festival - Call for Proposals
It is our great pleasure to invite you to participate in 5th Bursa Science Festival supported by Turkish Airlines and hosted by Bursa Sicence & Technology Center on 6-7-8 May 2016.
The main theme of Bursa Science Festival 2016 is "Environment and Energy". Please check the link  to learn more about the previous Bursa Science Festivals.
Call for Workshop and Science Show Proposals are open now. Please click for the application form. You are welcome to access the application form until 7th of March 2016.
We will provide regular updates and information about Bursa Science Fest 2016 via email and the festival website to applicants.
Bursa Science & Technology Center and Turkish Airlines look forward to welcoming you at Bursa Science Festival in May 2016.  Should you have any queries, please do not hesitate to contact us. You can directly mail to  This email address is being protected from spambots. You need JavaScript enabled to view it.  for any questions.
PS: After your proposal is approved by the Bursa Science Festival Team, Bursa Science & Technology Center will afford your accommodation, travel (plane tickets), local transfers in Turkey and meals during the festival.
King Regards, 
Bursa Science Festival Team